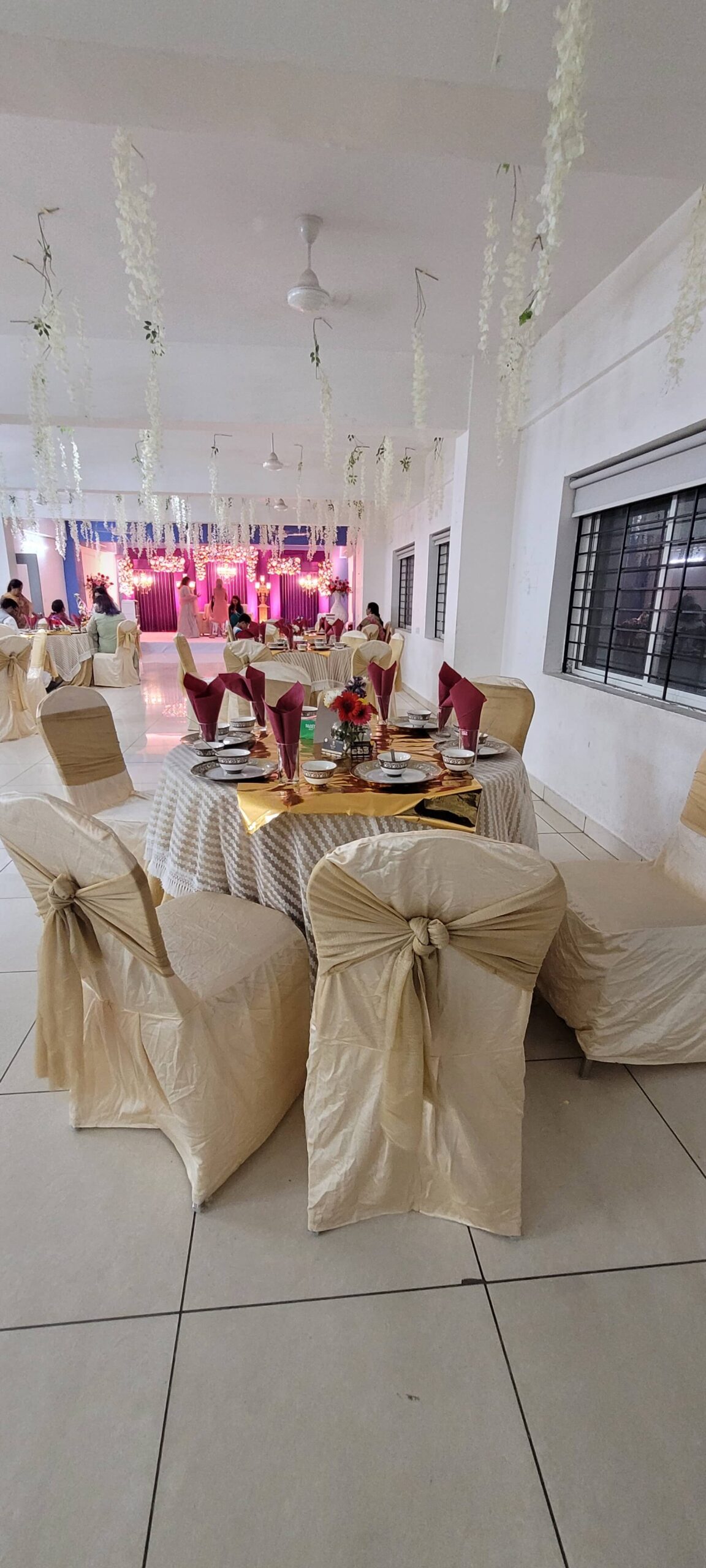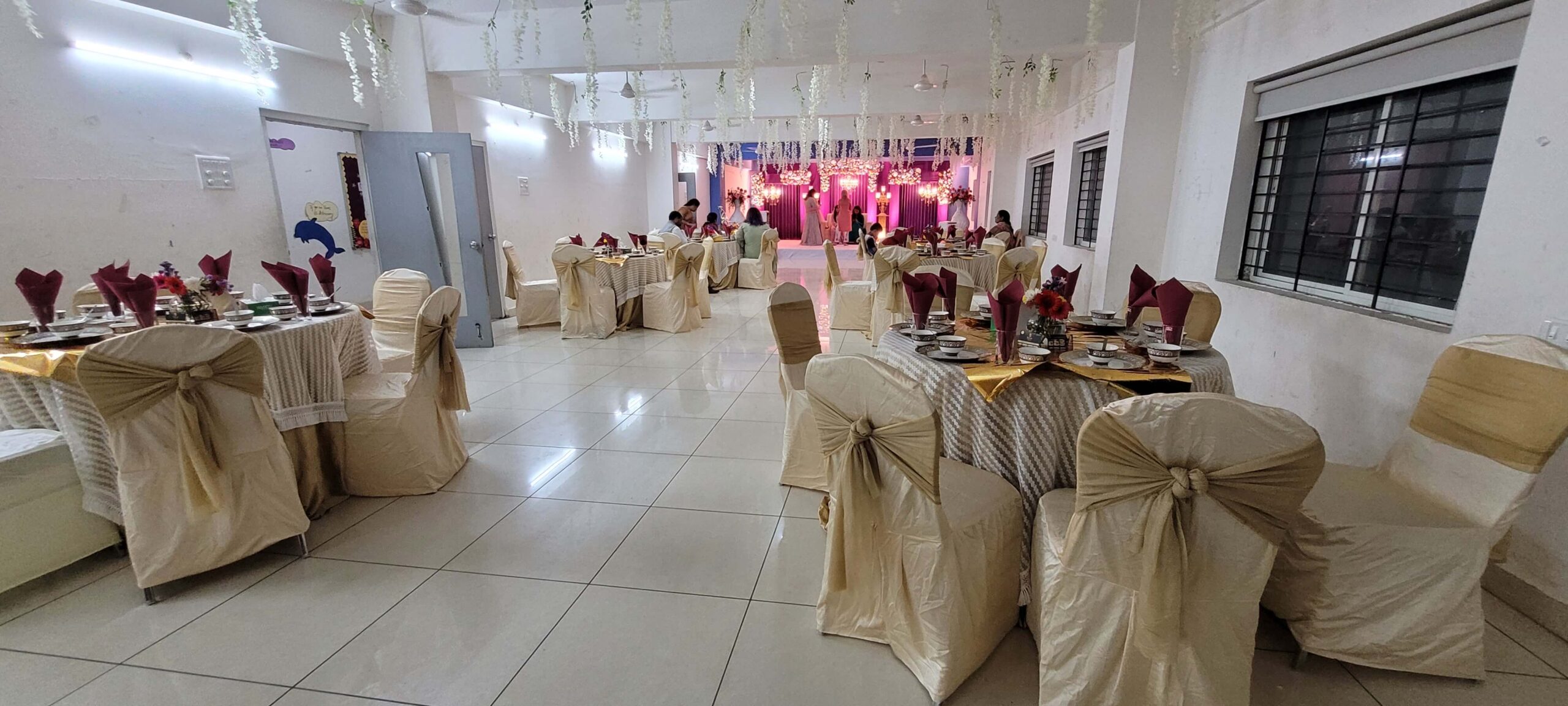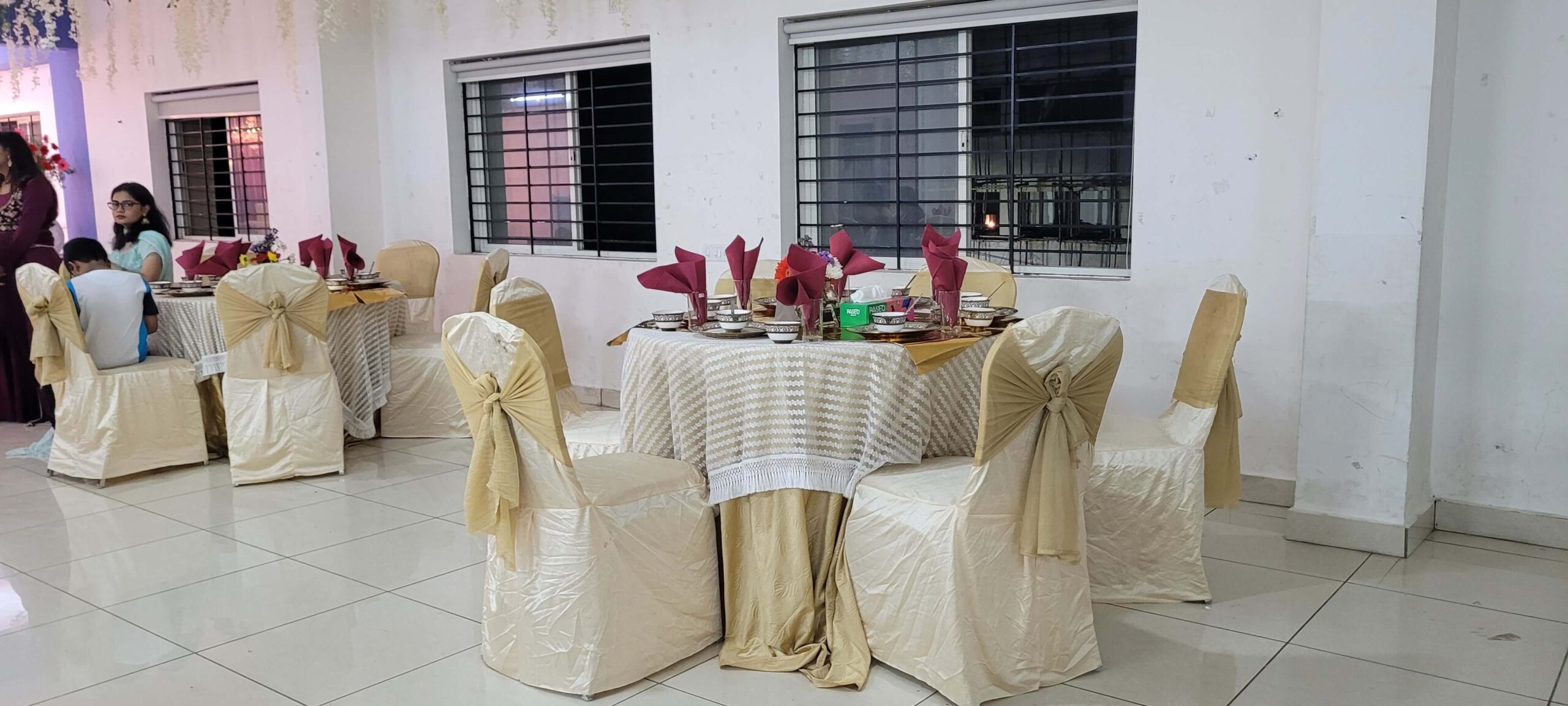 best-catering-services-in-hyderabad
We recently organized the Baat Pakki catering in Manikonda and it turned out to be a grand success winning the hearts of all the guests. All the catering staff operated on time and worked flawlessly to win the customer's trust. Around 35 round tables were set and flower decorations were made along with wonderful crockeries to create that lively environment. Different food varieties like Mughalai, Italian, Chinese, and South Indian foods were served `to savour the taste buds of the guests. 35 tables were set up in a round table manner to amplify the beauty of the space and let customers experience a relaxed dining experience amidst wondrous light set up.
The event went well as planned and the catering staff cheered the guests with their friendly and timely services. All the credit goes to our experienced cooking staff who delivered foods of impeccable quality to satisfy the cravings of our honorable guests. They have turned into delightful and valuable customers impressed with our service quality. We look forward to arranging such food festivals in the future to grow our brand and also to allow people to experience a high-quality dining experience.
Delicious food Served with Style
We are the leading catering service provider in Hyderabad offering different cuisine style foods at fantastic taste. Our catering staff are entitled to serve your desired food at complete hospitality at reasonable prices. Shahi pakwaan believes in making your event a great success with a beautiful table set up and ambience and accompanying you throughout the party to fulfil the needs of the guests.
Beautiful Table Set up for 35 Guests
We also provide a serving space that can accommodate a maximum of 35 guests to rejoice in their food in a relaxed manner. Our customers will definitely feel delighted with our personal services to serve them the best quality foods. Treating the customers special is one unique quality of this prestigious catering company as it will warm their hearts and want them to visit again and again. Shahi pakwaan takes pride in telling that we have recently completed an event named Baat Pakki 35 pax in Manikonda Alakapuri Hyderabad with end-to-end catering services covering different cuisines of food.
Crockery Provide to Complement the Theme
Shahi pakwaan is a potential catering company in Hyderabad that can handle any event requirements with ease. Let us know about your event type and theme to avail of crockery that will match it to glorify the event. The table accessories provided by the company complement and adorn the space to provide a seamless dining experience for the guests.  We provide customers with an opportunity to visit us personally and choose the crockery colour as a friendly approach.
Timely and Efficient Catering Service
The services of Shahi pakwaan are professional with the timely arrival of ordered foods with the unmatched taste. Our team believes in customer satisfaction and we work hard to strive for excellence in bringing quality food at the right time to your table.
Conclusion 
ShahiPakwaan has proven to be one of the best catering services in Manikonda with their flawless execution of the Baat Pakki Catering feast in Manikonda. Their top-notch catering staff, beautiful table set up, crockery, and timely service have won the hearts of their customers. If you're looking for a catering service provider for your upcoming event, ShahiPakwaan is the perfect choice for a seamless and memorable experience.